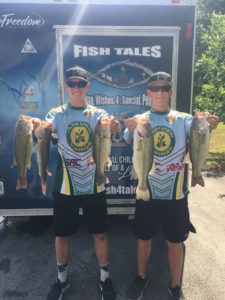 Year to Date Team of the Year Standings
The link above has  the list of the teams that have qualified for the Shootout from Missouri and Illinois. The Red Highlight is for point qualifiers and the Yellow Highlight is for Stockton Championship qualifiers for Missouri. The Blue Highlight is for point qualifiers and the Orange Highlight is for Springfield Lake Championship qualifiers for Illinois. We took the top 40% from the points and the top 40% from the Stockton and Springfield Championship. This is why you may see your team twice.
The Shootout Championship will be on Sunday September 9th. September 8th is a pre-fish day and the Bass Pros Outdoor Days event. This going to be an Awesome time for all of your friends and families to come and enjoy themselves at the Bass Pro Shops Outdoor Days.
State Park Launch ramp will not be open do to the events. However you will be able to use Moonshine Beach, Long Creek Marina and other local launch areas to motor over to State Park Marina where the take off will be.